Ice Fondue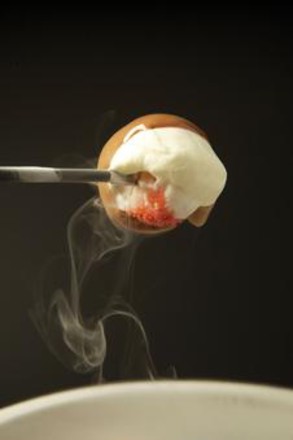 Get pieces of fresh fruit, cake or marsmallows and dip it into liquid nitrogen of minus 196 degrees Celsius. Create different combinations and create your own ice cream-tapas. This new table ritual is now available at TheaterHotel De Oranjerie for groups starting from 10 people.

Also for your event is Icefondue a fun, original and above all tasty addition! Ask for the possibilities.
Experience and enjoy!

Price €10.00 p.p.